Hospital Accidents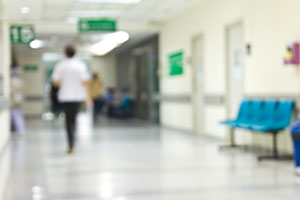 If you or a loved one have suffered personal injuries in some of the Cape Coral hospitals, you may be entitled to compensation for your losses. But you should know that may not be an easy road to recovery. Hospitals have a reputation of places where people's lives and health are being saved on a regular basis. If they are less than perfect, their reputation may suffer. The Cape Coral hospital isn't likely to quickly admit that your injury was their fault. Instead, they likely will refuse responsibility as long as they can.
You'll have to build a very strong case against the hospital if you want to get the compensation that you deserve. You will have the burden of proof and we are here to help you. The Wolfson Law Firm has been in the personal injury law practice since 1963 and we are here to assist you as well. Call our Cape Coral personal injury attorneys at the Wolfson Law Firm now at (239) 471-0714 and let us work with you to hold the responsible defendants accountable. Our consultations are free. We handle cases on a contingency basis, so you'll pay nothing unless we recover for you.
Cape Coral Hospital Accidents
The city of Cape Coral is not as famous as neighboring Fort Myers, but is the largest city in Southwest Florida. There are around 180,000 residents living there. They, as well as the neighboring areas of Palmona Park, Pine Island, Suncoast Estates, Burnt State Marina, and others, are being served by several hospitals and urgent care centers, including:
Cape Coral Hospital, located at 636 Del Prado Blvd, Cape Coral, FL 33990
Prime Urgent Care, located at 290 Nicholas Pkwy NW, Cape Coral, FL 33991
In the event you need to visit a hospital, it is generally for a sickness or injury for yourself or a loved one, or the great joy that comes with meeting a new family member. Whether the reasoning is sad or joyful, a potential accident does not cross a person's mind. Although the hospital is meant to help you, it can also pose even greater hazards. Accidents can occur in many ways, such as safety hazards in the parking lot, to the improper maintenance of the hospital floors, and even worse, the negligent care received as a patient. Our Cape Coral personal injury lawyers have represented clients injured at hospitals throughout Florida. The most common accidents occurring at them include:
Medical malpractice accidents in Cape Coral Hospital
Cape Coral hospital parking lot accident involving ambulances
Cape Coral hospital car accident at parking lot
Motorcycle accident at Cape Coral hospital parking lot
Pedestrian accident at Cape Coral hospital parking lot
Cape Coral hospital parking lot scooter accident
Cape Coral hospital negligent security incident
Slip and fall accidents in Cape Coral Hospital and Urgent Care
Trip and fall accidents in Cape Coral Hospital and Urgent Care
Wrongful death due to accidents in hospital in Cape Coral
Cape Coral Hospital Accident Attorneys
According to Florida premises liability laws, Cape Coral hospitals are obliged to reasonably provide safety at their premises. It is called a duty of reasonable care. When they breach this duty due to negligence accidents can happen. Even though you are in a hospital you can get injured. The hospital may be liable to pay for these injuries.
Don't expect to get your compensation to be a smooth process. They won't want to pay, and even if they offer you some kind of compensation, it won't likely be what you deserve. That's why you should call us at the Wolfson Law Firm. Our Cape Coral hospital accident attorneys know how to help and can answer your questions for free. Call us now at (239) 471-0714 for free consultations. You pay nothing unless and until we recover for you. There is no risk for you so call us and let's discuss you Cape Coral hospital accident and injury.