Lyft Accidents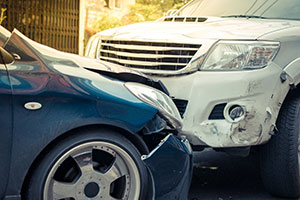 Lyft accidents have become very common in Cape Coral. This ridesharing service is becoming more and more popular in the Sunshine State. More people than ever sign up as Lyft drivers. However, with the substantial number of drivers come the larger number of accidents. Just because they are a working as a driver for Lyft, does not mean they are any different than other drivers on the road. They are still subject to the hazards of operating a vehicle on the roads, except now they have the responsibility of shuttling you safely to your destination. Since you are entrusting them to drive you around, you need to also ensure that you are properly represented in the event that an accident does occur, and an injury is sustained.
The Cape Coral Lyft accident lawyers at the Wolfson Law Firm are ready to assist you if you were injured in any car accident involving Lyft. We have 50 plus years of experience in recovering compensation for personal injury clients in Florida.
We have dealt with Lyft's insurance company and we can do it for you too. As a claimant, you may be able to claim against Lyft's $1M insurance policy. But to get compensated by Lyft, you'll have to prove your case and your damages. Call our Cape Coral car accident lawyers at (239) 471-0714 for free consultations with our Lyft accident lawyers. We don't ask for fees unless we recover for you.
Cape Coral Lyft Accidents
Cape Coral is located north of Fort Myers, just over the bridges with Caloosahatchee River. It is the largest city in Southwest Florida with 180,000 residents. It doesn't have any beaches because it has the Matlacha Aqua Reserve and overlooks to the Pine Island. But, it has many canals, which number is larger than those of the canals of Venice and Amsterdam. Many of them are navigable, yet, Cape Coral has abundant streets and roads for cars.
Lyft drivers are all around those streets, serving the people of Cape Coral, as well as those from Lehigh Acres, North Fort Myers, Fort Myers, Burnt State Marina, Palmona Park, Suncoast Estates, and Naples. These Lyft accidents can include:
Cape Coral sideswipe and merging accidents with Lyft drivers
Truck accidents with Lyft drivers in Cape Coral
Cape Coral car accidents due to distracted driving by Lyft driver
Car accidents with Uber and Lyft drivers in Cape Coral
Cape Coral Lane change car accidents during Lyft rides
Head-on collisions with Lyft car driver in Cape Coral
Cape Coral Lyft car accidents with motorcycles
Lyft T-bone car accidents and injuries in Cape Coral
Cape Coral Lyft accidents with bicyclists
Cape Coral Road rage car accidents with Lyft cars
Cape Coral Car accidents between Lyft drivers
Construction zone Lyft car crashes in Cape Coral
Cape Coral Lyft car accidents with pedestrians
Rear-end car accidents and injuries with Lyft drivers in Cape Coral
Cape Coral Crashes between buses and Lyft drivers
Lyft car accidents with cyclists in Cape Coral
Being injured in another type of Lyft accident doesn't deprive you of the right to seek compensation. Just call our Cape Coral personal injury lawyers, and we will help you determine if you can pursue justice and compensation.
Cape Coral Lyft Accident Lawyers
Our Fort Myers Lyft car accident lawyers take these cases very seriously. Once we do the initial consultations with you and you choose us to represent you, we will start by building a compelling case for you. You may be offered a quick settlement but don't accept it before speaking to a lawyer because it is likely that it won't be a fair amount of money. It is always best to speak with a Cape Coral car accident lawyer before accepting any type of settlement offer from any insurance company.
Call our Cape Coral car accident lawyers at (239) 471-0714 for your free consultation. We never ask for fees unless we recover for you.