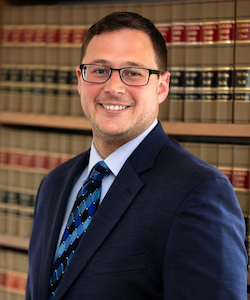 Matthew Forrester
After achieving academic excellence at Florida State University, Matthew graduated with honors, holding a degree in Political Science. His pursuit of legal knowledge led him to the University of Florida Levin College of Law, where he continued to excel in his studies. During his time in law school, Matthew was fortunate to undertake a judicial internship with the esteemed Honorable Judge Jeffrey Levenson of the Seventeenth Judicial Circuit.
Before joining Wolfson and Leon, Matthew garnered invaluable experience at one of Florida's largest insurance defense firms. This experience granted him a deep understanding of insurance companies' strategies, giving him a significant advantage in negotiations.
Matthew's innate leadership qualities drive him to serve his community's legal needs passionately. His dedication to helping those in distress and ensuring they receive rightful compensation for the harm caused by others makes him an exceptional addition to our team.