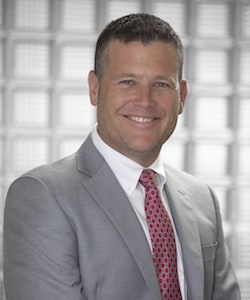 Jonah M. Wolfson, Esq.
Meet Jonah Wolfson, Esq., a Miami native with a rich and diverse background. Raised in the vibrant city of Miami, Florida, Jonah's journey in education began locally, attending high school in his hometown. Subsequently, he ventured to Boston College in Chestnut Hill, Massachusetts, where he majored in English. During his college years, Jonah took on an extraordinary experience by working on a commercial fishing boat in Gloucester, Massachusetts, to support his studies financially. After graduating from Boston College, he embarked on a soul-enriching journey, spending nearly five months hiking the scenic Appalachian Trail. This adventure provided him with valuable life lessons and shaped his character profoundly. His next endeavor led him to pursue a legal education at Chicago-Kent College of Law. During his time in law school, Jonah interned at the Cook County Office of the Public Defender, honing his skills and trying numerous cases to verdict. It was in Chicago where he also found love and met his now-wife, Andrea. After completing his legal studies, Jonah returned to his roots in Florida, passing the bar exam on his first attempt. Since then, he has been passionately practicing personal injury law, representing both Plaintiffs and Defendants in various complex tort cases, such as wrongful death, car accidents, motorcycles, slip and fall, negligent security, medical malpractice, and legal malpractice. However, his true calling lies in advocating for the rights of victims of negligence, and he has exclusively represented Plaintiffs who have suffered due to others' negligence since 2005. Before dedicating himself to Plaintiff representation, Jonah gained valuable experience at Valle, Craig, Sioli, and Lynott, PA, where he worked as a litigation attorney, handling insurance defense cases for over three years. Beyond his legal career, Jonah is deeply committed to public service. In 2007, he was elected to the Miami Beach City Commission, where he took on various leadership roles, including chairing the Land Use, Finance, Flooding, and Sustainability Committees. Moreover, he spearheaded the "Let Miami Beach Decide" campaign, which successfully opposed a mega development on public land through strategic petition gathering efforts and litigation. Jonah's passion for public service extends to representing victims of overdevelopment, such as condo associations or residents, reinforcing his dedication to advocating for those in need.
Education
J.D., Chicago-Kent College, 2001
B.A., Boston College
English Major, Member of Pulse Program which was part coursework in Philosophy and English and part undertaking Community Service After School Teaching in Jamaica Plain, Massachusetts to underprivileged.
H.S., Gulliver Preparatory (Miami, Florida), 1993
Jurisdictions Admitted to Practice Florida, 2001
US District of Southern Florida, 2014

Professional & Bar Association Memberships
Florida Justice Association
Member Since: 2015
Eagle Member
Representative Clients
Plaintiff – Client was given a loaner, brakes failed. She suffered scar on forehead. Jury awarded $280,000.
Plaintiff – Client was passenger on moped, hit pothole and fractured hand, suffering contractures. Jury awarded $402,000 against County.
Plaintiff – Hit by car in coma for weeks. Case resolved for $650,000.
Plaintiff – Trip and fall plaintiff operated on knee. Case settled for $300,000.
Plaintiff – Rear ended no surgery herniated disk – case settled for $54,500.
Plaintiff – Rear ended herniated disk – policy limits $10,000
THESE ARE SOME CASES WE HAVE HAD. THERE ARE MORE ON THE RESULTS PAGE.
Featured Cases and Matters
Maria Santana, 2015
Jonah & his group of professionals were great & very helpful through this process, very easy to talk to & always there to answer any questions I & my son had. Glad to have had Jonah as my attorney, would definitely recommend him to anyone.
Alice Canales 12-48285 CA 22, 2015
Our case went to trial and I saw Jonah in action in the Courtroom. He was passionate and won our case in front of the jury.
Featured Pro Bono Activities
Pro bono
Handled foreclosure action pro bono for disabled man out of Palm Beach.
Let Miami Beach Decide
Chairperson for Political Action Committee. Gathered signatures. Achieved change in Miami Beach Charter requiring 60% of voters to approve any city transfer of property in convention center area. Filed lawsuit on behalf of Let Miami Beach Decide to get court to take bad proposal off of ballot. Won at third district Court of Appeals Level. City of Miami Beach v. Let Miami Beach Decide, 120 So. 3d 1282 rrich (Fla. 3d DCA 2013).
Non-Legal Activities
Miami Beach Commissioner 2007 – 2015
Elected Two Times to Serve as Miami Beach Commissioner
As a Commissioner, at different times over 8 years, served as:
Served as Chair of Land Use Committee
Served as Chair of Sustainability Committee
Served as Chair of Flooding Committee
Served as Chair of Finance Committee
Lowered taxes repeatedly
Stopped overdevelopment