How to Find the Best Cape Coral Car Accident Lawyer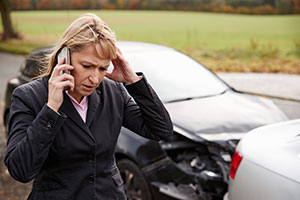 You can always call the Cape Coral car accident lawyers at the Wolfson Law Firm for your Cape Coral accident. They are available 24/7 and always provide free consultations. Call them now at (239) 471-0714 and get the answers you need.
Getting injured in a car accident in Cape Coral may place you in need of a good Lawyer. Not just any lawyer, but the best Cape Coral car accident lawyer, because the recovery of full and fair compensation can be a complex and difficult process. When it comes to compensation from the responsible party, they won't just admit blame and provide you with what you deserve. They will ensure they give as little as they can in the hopes you will settle for less. That is why your choice of who to represent you is an important decision that can have a lasting impact.
If you were wondering how to find the best Cape Coral car accident attorney, here are some suggestions:
Who? If there is a lawyer that you consider hiring, make sure you check them out very thoroughly. You'll entrust your case in their hands and you should do your homework. First and foremost, search the internet to find out more about them. Check out their reviews from previous clients. If they were happy with their approach and services, then that may be helpful in your decision. Also, don't solely rely on advertising. If you stumble on a lawyer's ad or commercial on the internet, billboard, or TV, all it tells you about them is that they have paid for it. It doesn't mean they are good or bad lawyers. It tells you nothing about their abilities; therefore, you should commit to your own investigation of client reviews and past results.
What? When you find out about their experience and past results, check out if that experience comes from cases like yours. You don't want to entrust your case to someone who has never dealt with such a case. Your destiny may be in question, so it's not time to allow someone to learn the skills in your case. Instead, opt for a lawyer who is experienced and specialized in the field. Find a Cape Coral car accident lawyer who has handled similar cases and knows how to help.
Where? People with personal injuries may have mobility difficulties, hence their location can be very important if you have to go to their office. Or maybe it suits you better if their office is close to the courthouse. Whatever your criteria is, you may want to consider hiring a local lawyer who has an office in your area.
Why? When you talk to the lawyer you consider to hire, ask yourself why they want to work on your case. Some lawyers are in the business to help injured people; others are in it only for the money. That's why you may be approached by a stranger in the hospital, offering you legal services by a certain Lawyer. These people are called ambulance chasers or "runners". They are not there to protect your rights and help you get compensated for your injuries. They are there for your money and to make a profit from your pain. Avoid them at all costs.
When? Finally, make sure that your lawyer is available to see or speak with you. Lawyers and clients have responsibilities and obligations to each other. If the lawyer doesn't respect them, you don't need him. Whenever you have a good reason to call the lawyer and talk to him over the phone, arrange a visit to the hospital or schedule a meeting with him, he should be available for you. That's how you build a relationship based on lawyer-client trust and confidence.
Cape Coral Car Accident Attorneys
You are the client and you have the power to choose who will advise you and represent you in your case. If you choose us at the Wolfson Law Firm, you should know that our Cape Coral car accident attorneys consider our clients' satisfaction as our primary goal. Our Cape Coral personal injury lawyers have helped our personal injury clients throughout Florida since 1963 and we are ready to assist you too. Call us now at (239) 471-0714 for free consultations. We never ask for fees before recovering.